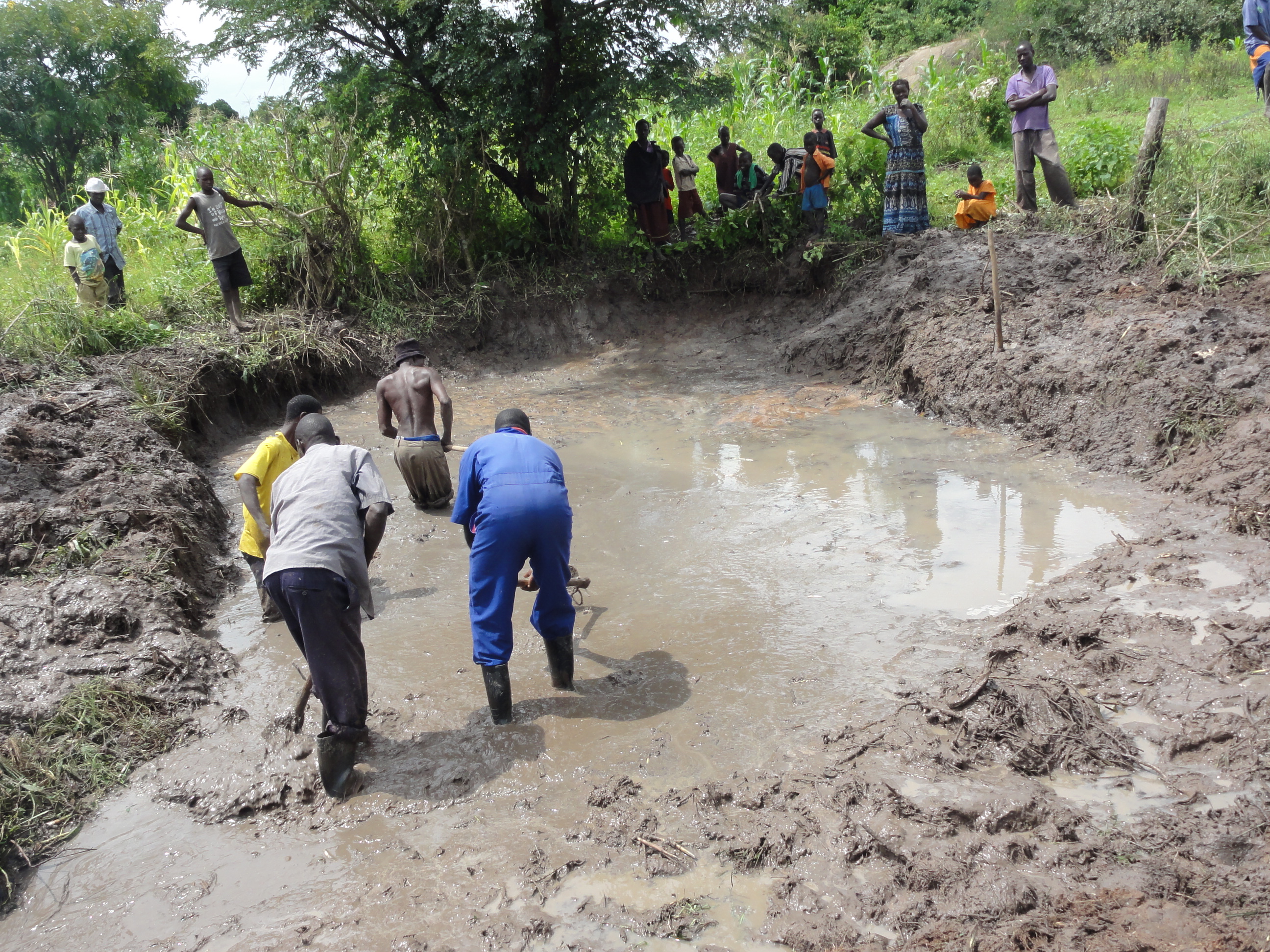 Today we share with you Andrew's story and well #143 lovingly dedicated to Baby Ojok.


The gift of life through clean water is truly amazing!
Andrew's story




Andrew has been with Holden Uganda since day one, he is the lead builder for our Ugandan spring box construction teams. Andrew is native to Uganda, born and raised in Gulu. Andrew and his family suffered the terror of the LR

A (Joseph Kony) when Andrew was just a young man, leaving Andrew as the eldest to care for family who were not taken or murdered. Andrew still cares for many nieces, nephews and family members, helping to send them to school and helping with daily living expenses. Andrew is a hard worker with an attention to detail, building the strongest, most beautiful spring boxes in Uganda. He has a smile and laugh that is infectious and his happy spirit brings joy to all those in his presence. He loves his country and he loves being a part of bringing his fellow brothers and sisters clean water and the good news of Jesus. When he builds wells for the foundation we know that each one he touches is done with love and care, and that means a lot to us and to our families who these wells honor.

When we learned that on Oct 16th, 2012 that Andrew and his wife said hello and goodbye to their 3rd child, a little boy named Ojok, we were shocked and heartbroken. Ojok was born sleeping at 40 weeks 4 days for no apparent reason, he was perfect and they said he looked just like his daddy, that is why he is named after Andrew whose first name is also Ojok.

So with heavy hearts we present to you well #143 dedicated to Ojok, son of Ojok Andrew and Negesa Pakali. Andrew built this well not knowing it was for his son, and then on the last day of construction the entire Ugandan team came with Andrew's wife to present them with a plaque honoring their son. Andrew was overwhelmed, as you can see in some of the pictures, and he had the biggest smile I have ever seen stretch across his face as he attaches the plaque to his son's well. It is an honor to be a part of baby Ojok's legacy, just as it is with each well we get to build for precious loved ones.
Lovingly written by:
Kara Smith, Founder








In Loving Memory to baby Ojok
Son to Ojok Andrew and wife Negesa Takali
Dedicated with much love from the Holden Uganda team
18 At that time the disciples came to Jesus and asked, "Who, then, is the greatest in the kingdom of heaven?"
2 He called a little child to him, and placed the child among them. 3 And he said: "Truly I tell you, unless you change and become like little children, you will never enter the kingdom of heaven. 4 Therefore, whoever takes the lowly position of this child is the greatest in the kingdom of heaven. 5 And whoever welcomes one such child in my name welcomes me.
6 "If anyone causes one of these little ones—those who believe in me—to stumble, it would be better for them to have a large millstone hung around their neck and to be drowned in the depths of the sea.
Matthew 18:1-6
Andrew had a Birthday recently so the photos below show the celebration! We are so thankful for Andrew and his dedication and hard work in Uganda!
He is truly a remarkable man.